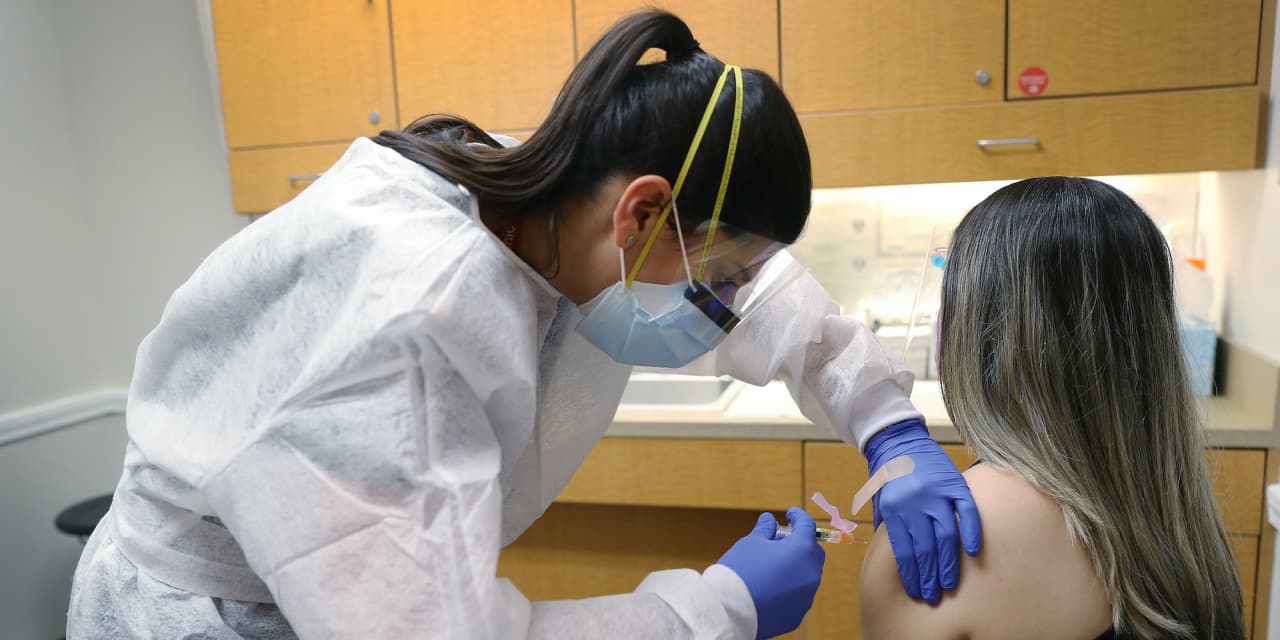 Behavioral scientists attempted to vaccinate 690,000 pharmacy customers. A friendly, though persistent, nudge proved persuasive
How do you "encourage" more people to get vaccinated?
Public health officials say this is the clearest path to herd immunity, where the most vulnerable in the population are protected against COVID-19, the disease caused by SARS-CoV-2, and for stop the spread of potentially more severe variants.
Currently, about 64% of the US population is vaccinated against the virus – more than 212 million people – and about 42% have received a booster shot, according to the latest data from the Centers for Disease Control and Prevention.
Vermont has the highest percentage of people who received the booster (57.4%) and New Hampshire the lowest (19.7%). As we prepare for Year 3 of the pandemic, COVID-19 has killed 898,2168 Americans.
In fact, deaths are now averaging 2,597 a day in the United States, a 21% increase over 14 days, according to the New York Times tracker. Daily deaths are now higher than the peak last fall when the more virulent delta variant dominated.
Two text messages three days apart
This study of 689,693 customers at 4,700 Walmart pharmacies, published in the latest edition of the peer-reviewed journal Proceedings of the National Academy of Sciences, aims to find out the best way to "push" people to get vaccinate.
Using the flu vaccine as the subject, the researchers tested 22 different text recalls using a host of behavioral science principles. These texts increased vaccination rates by an average of 2 percentage points (6.8%).
Their No. 1 method of persuasion was both persistent and friendly. He didn't tell them what to do, but kindly reminded them that there was a vaccine with their name on it at their local pharmacy.
"The most successful intervention included two texts three days apart and said a vaccine 'is waiting for you,'" he found. "Predictors did not anticipate this to be the best performing treatment, underscoring the value of testing."
These findings, the researchers wrote, "have the potential to inform the efforts of pharmacies and hopefully also providers and governments around the world in the ongoing campaign to encourage full vaccination against COVID-19."