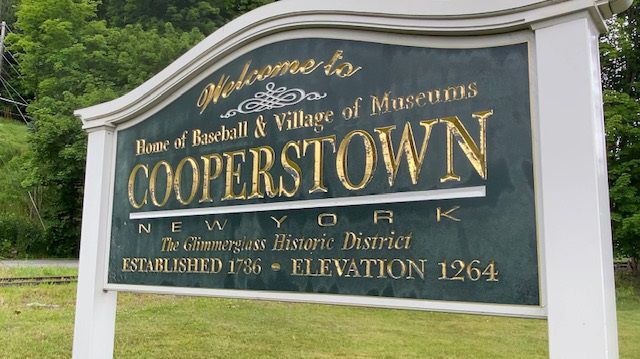 Eco Escapes: A Trip to Cooperstown
Summer travel season is back, but with gas prices hitting over $5 for most parts of the Empire State, it's getting harder and harder to stay on budget. While fuel may have become more expensive, there are plenty of nearby attractions to enjoy a fuel-up from the city of Syracuse.
Spectrum News 1 has set up gas-friendly getaways in New York State for the whole family to enjoy this summer.
On our third stop in the series, we head south to Cooperstown.
To Cooperstown from Syracuse
One way: 1h35 / 93.3 miles
At 25 mpg: 3.7 gallons of gasoline
At $5/gal: $18.66
Full trip: $37.32
The Village of Cooperstown is recognized worldwide for the Baseball Hall of Fame as the game has its roots right here in central New York. Many enjoy walking along Main Street to find unique shops with merchandise and souvenirs.
Other sites like the Fenimore Art Museum or the Farmer's Museum are also good stops. The area is full of bed and breakfast options, while many take advantage of activities on nearby Otsego and Canadarago Lakes.
The area also has plenty of golf courses and some well-known breweries for adults. Other favorites include places like the nearby Fly Creek Cider House, where kids can interact with animals and get plenty of treats.
For more gas-friendly getaways, follow the series under the "Around Syracuse" tab on the Spectrum News Central New York website.