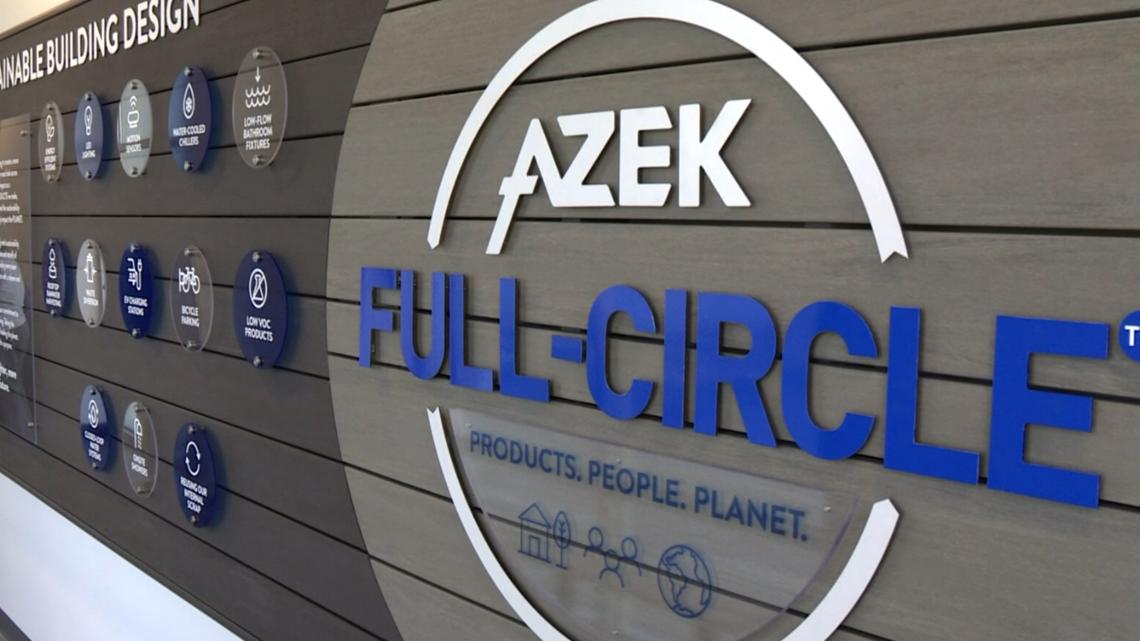 Factory brings environmentally friendly materials and new jobs to Boise
The AZEK company makes environmentally friendly materials and is expected to create 150 jobs in Boise, continuing to grow from there.
BOISE, Idaho – AZEK has unveiled its new facility in Boise, where the company will manufacture outdoor products in an environmentally friendly way.
Chicago-based AZEK is a leader in composite decking, which uses recycled materials to create outdoor decking experiences. According to its website, the company uses approximately 90% recycled materials to build the decks as well as the exterior woodwork of the houses. They produce and ship from one of their brands, TimberTech.
"It's a major investment in the community. Right now we have about 70 jobs. Over the next two years we expect that to grow to 150 jobs and then continue to grow from there. "said AZEK CEO Jesse Singh. "Additionally, we use this facility as the western portion of the U.S. headquarters. We bring in customers, train them in the environment around us, conduct tours, and then also use this facility as a logistics hub as we seek to service all the western part of the United States"
The investment in the facility was $140,000,000, Singh said.
AZEK takes post-consumer and post-industrial recycled products and turns them into decking boards and railing products. They also hope to expand their recycling capacity in Boise, Singh said, and create more jobs in the area.
"In total, we have over 2,000 employees. We expect this 350,000 square foot facility to continue to grow," Singh said. "We currently have 70 staff, a mix of professionals and people working on the lines and we expect this to continue to grow significantly over the next two years."