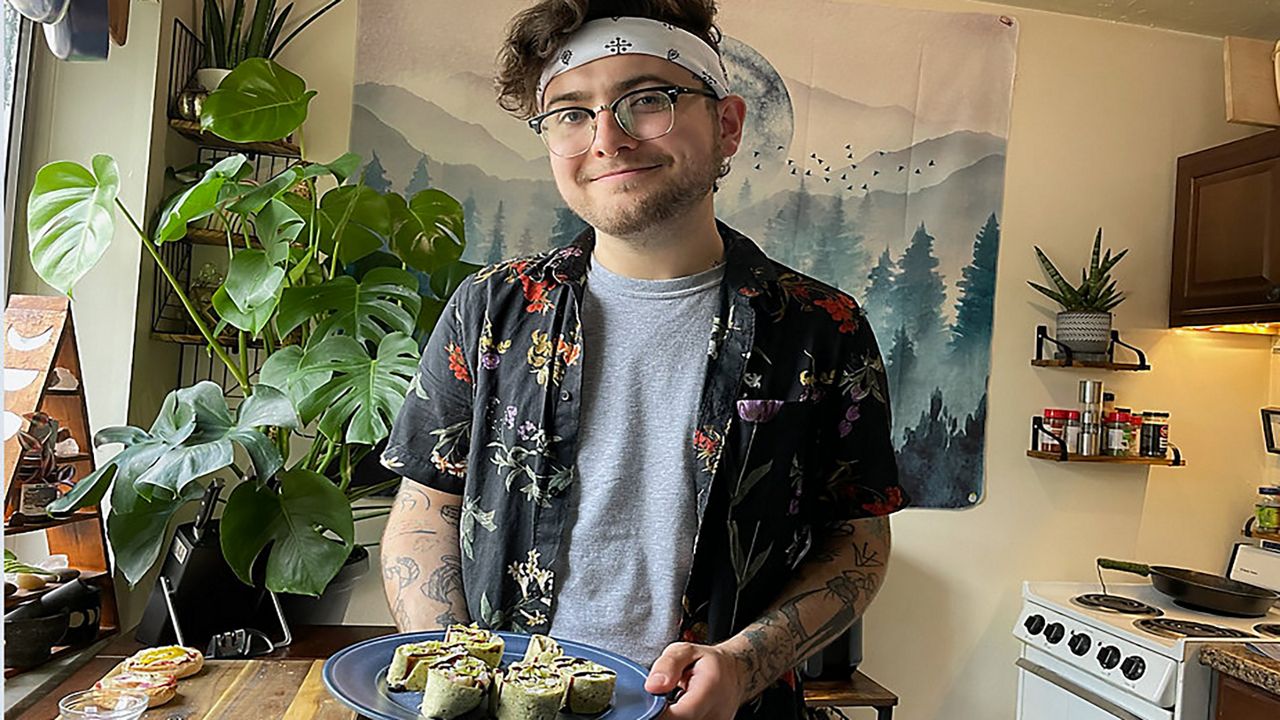 Food blogger shares vegan food recipes
ROCKY RIVER, Ohio – Ian Taylor just went to the store to get some groceries.
"We also have generic hot dog buns," Taylor said.
He said he used the hot dog buns and other items to make vegan meals for a summer barbecue.
"Being vegan is for everyone, regardless of shape, size, and color," Taylor said.
Taylor has been a vegan for 11 years and said it wasn't always easy to find food he could eat at a barbecue.
"It really does feel like a weird, to some extent, and there have been instances where, you know, maybe I wouldn't eat anything at the meeting or, you know, maybe I 'there was a, you know, dinner roll up if I was lucky,' Taylor said.
So the self-proclaimed amateur chef decided to share delicious recipes that work with the vegan diet on a food account he runs with his friend, Jake Loughner, called Vegan Guys from Ohio.
"Right now, we're making pinwheel sandwiches," Taylor said.
He said the sandwiches are filled with hummus, vegan cheese and other ingredients.
"With lettuce and shredded onions," Taylor added. "So now that it's all wrapped up, we're actually going to chill it."
After cooling it, Taylor separated the sandwiches to serve. He said the recipe is a crowd favorite.
"It's also very easy and portable, and if it's something you want to bring to a barbecue that might not already have the most vegan options, you can do that, wrap it in some aluminum foil or plastic wrap and take it'll be fine," Taylor said.
He also recommended adding a sausage substitute to make your cooking menu more inclusive.
"I feel like food and cooking is like a love language in itself and the more people you can bring together the better," Taylor said.
You can follow Taylor's food account at Instagram. You can also find the complete recipes for these meals there.