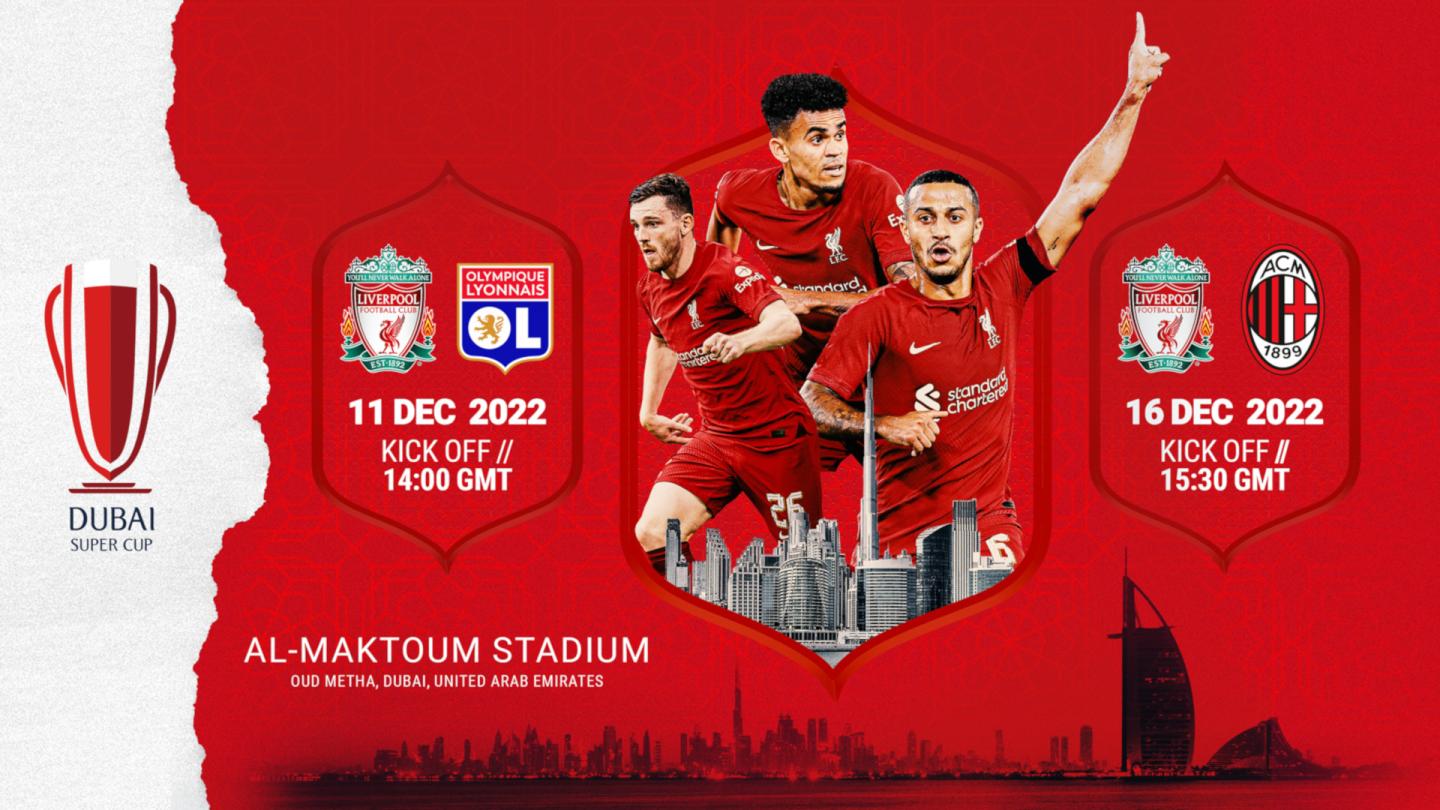 Liverpool FC — Liverpool will face Lyon and AC Milan in the Dubai Super Cup
Members of Jürgen Klopp's first-team squad who do not take part in the World Cup will spend 12 days in the United Arab Emirates, with their domestic schedule now suspended until the Carabao Cup tie at Manchester City on December 22.
The Reds players involved in the World Cup will join the group in Dubai once their country's participation in the competition ends.
As well as training in hot weather, Liverpool will also play against Olympique Lyonnais and AC Milan in a friendly tournament called the Dubai Super Cup. Fellow Premier League side Arsenal will also take part in the tournament but will not play against the Reds.
Klopp's men will first meet French side Lyon at 2pm GMT (6pm local time) on Sunday December 11, followed by a draw with reigning Serie A champions AC Milan at 3.30pm GMT ( 7:30 p.m. local time) on Friday, December 16.
The tournament will take place at Al-Maktoum Stadium and tickets can be purchased at www.dubaisupercup.ae.
Follow the Reds in Dubai with Expedia® Live, a page dedicated to tips for booking your trip. Fans can save up to 25% when they add a hotel to their flight as an Expedia member.
Both games will be available live and on demand on LFCTV GO*. Obtain LFCTV GO free for a month now using the code GOFREE22 when subscribing. *Excluding MENA
Live coverage is also available on LFCTV for viewers in the UK and the Republic of Ireland. The T&Cs will apply.