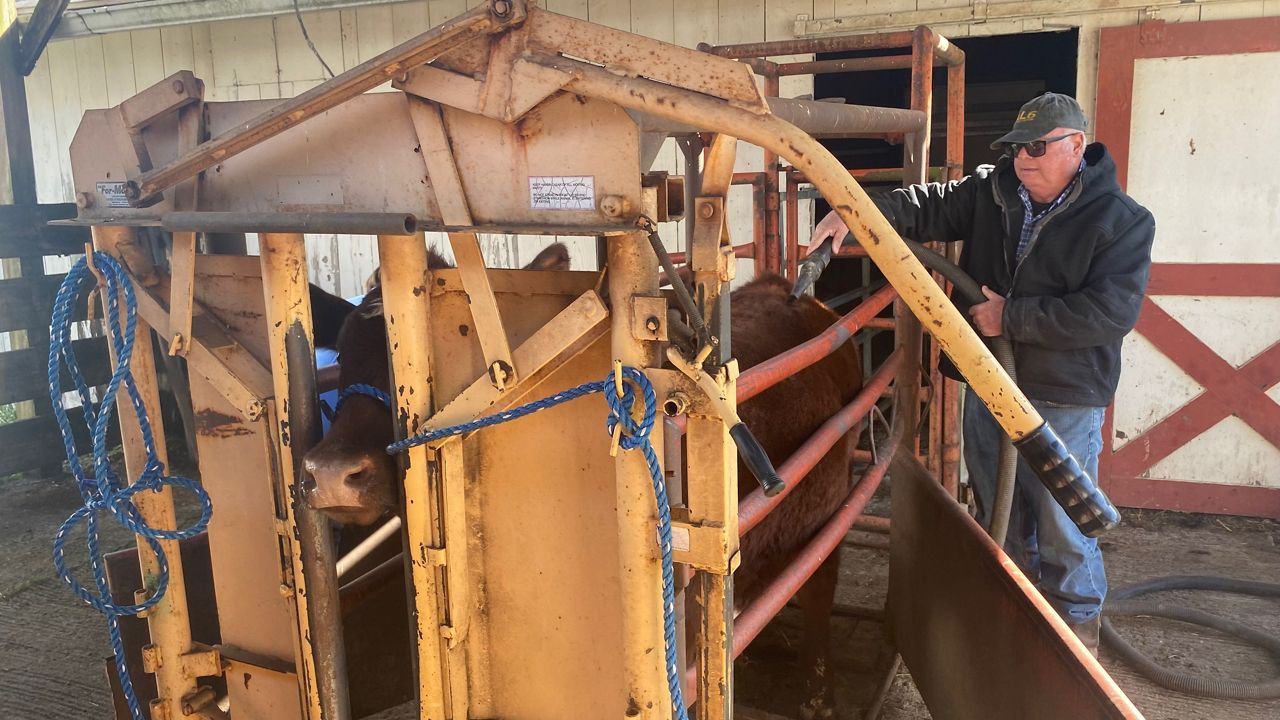 Local cattle farming strives to be environmentally friendly
PROSPECT, Ky. — Ragsdale Sutherland Shorthorns have been raising cattle for 50 years in Prospect, Ky.
"Well I grew up on a farm, my dad ran farms for the Brown family here in Prospect affiliated with the Brown Forman distillery and I think there were four different farms," ​​said David Ragsdale, a breeder of Ragsdale Sutherland Shorthorns.
According to the University of California, Davis, livestock are the single largest agricultural source of greenhouse gases in the world. These researchers say that each year a cow will cough up 220 pounds of methane.
"Everyone thought photosynthesis didn't have much to do with agriculture, but it has everything to do with agriculture," Ragsdale said. "If we rotate them and retain water on the property and plant trees and do other things, I think we can benefit."
Ragsdale's goal is to offset methane levels by rotating his herd of 50 cows every 10 days and making their feed easier to digest.
"We have a grass-based product that we feed with non-GMO corn and soybean meal. Most of the products we use in livestock supplementation are non-GMO, so they haven't been sprayed with Roundup," Ragsdale said.
Between showing cattle and selling beef, Ragsdale doesn't have much downtime. He also knows there is a need for more local beef processors.
"We would like to do more, but the processors are supported and I understand their dilemma. A lot of them are running out of help and more and more people are processing beef," Ragsdale said. "I think 880,000 head of cattle last year in the United States were processed by local processors more than the year before."
Kentucky ranks 8th in the nation for the number of beef cows on farms, thanks in part to its climate.
"We don't really have very bad weather," Ragsdale said. "We have a few storms, we have a few cold spells, but generally we can raise cattle on grass nine to ten months a year. If we do it well, we can do it all year round.
The USDA recently committed $215 million to support the expansion of meat and poultry processing options. Cattle also accounted for $1 billion in sales, ranking second behind poultry.