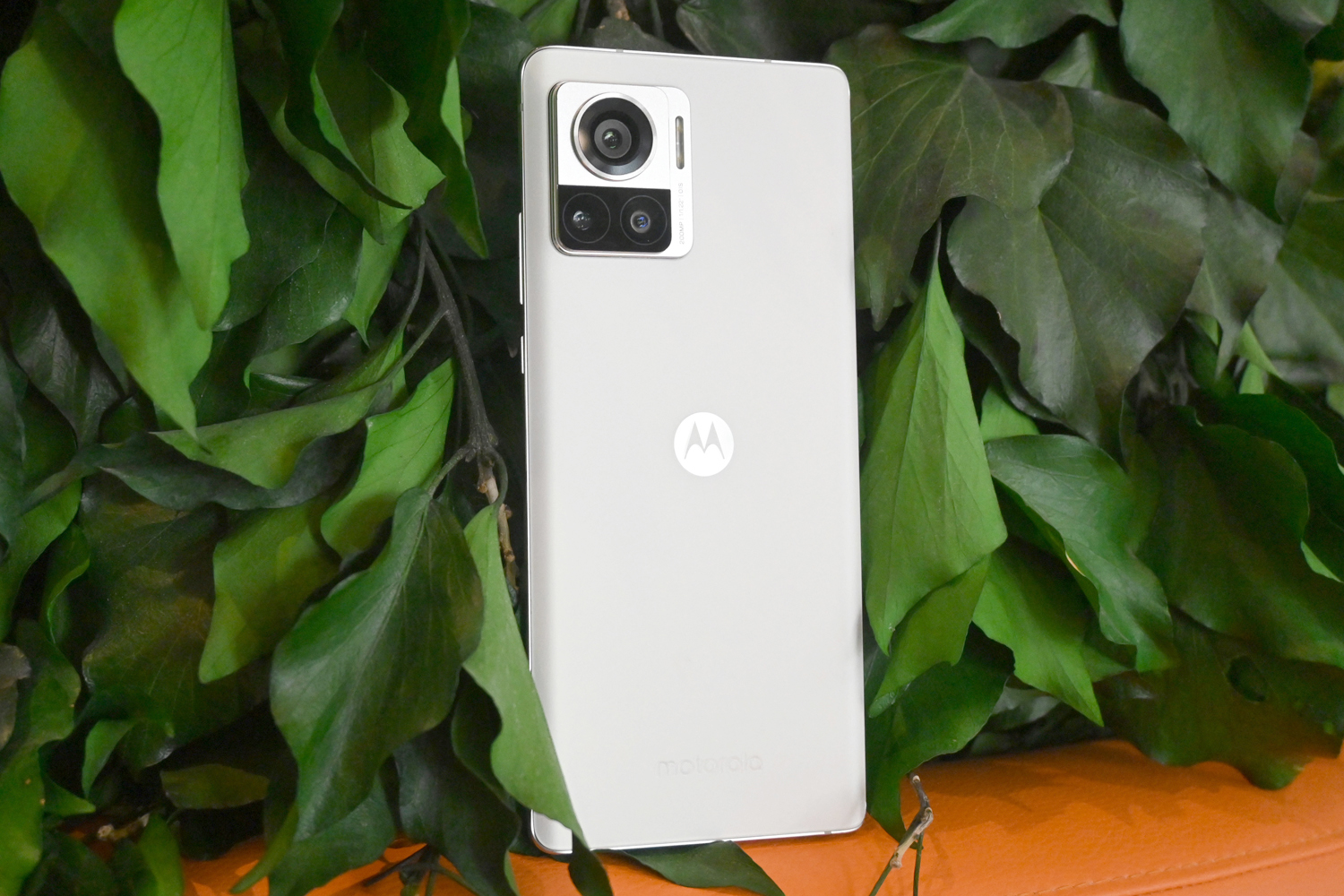 Motorola Edge 30 Ultra hands-on review: Full of pixels
200MP. Count them. Two hundred. That's a lot of megapixels. Motorola's latest high-end smartphone, and the hero of the Edge 30 line, has one of the densest camera sensors on the market. The Edge 30 Ultra isn't a one-trick pony either: it features Qualcomm's latest silicon, super-fast charging, and a super-high refresh rate display. Oh, and it's beautiful.
Sounds expensive, right? Not so fast. It might be the top of Motorola's totem, but you'll soon be able to pick one up for £750. This definitely undercuts the Samsung Galaxy S22, and it's far less than Apple is asking for the recently announced iPhone 14.
On paper, it's a winning combination. We had the chance to try it out before Motorola's official European launch to find out if it holds up in practice.
Design and construction: breathtaking curves
Beyond the core specs, the Edge 30 Ultra is essentially an iterative update to last year's Edge 30 Pro. It's also known as the X30 Pro in China, where it launched earlier this year.
A mix of frosted glass and sandblasted aluminum gives the Edge 30 Ultra a premium look, enhanced by a curved screen that blends into the metal.
It looks every bit as expensive as it looks, with the etched Moto logo adding much-needed grip to the rear surface. At 199g, it's extremely heavy and the rounded sides fit comfortably in your hand.
The visual changes over last year's model are concentrated around the rear camera bump, giving pride of place to the 200MP sensor; the two secondary snappers sit below, inside a metal island in the upper left corner. You might call it unprofessional, but we think it's more useful than the curvy cutout seen on the Edge 30 Pro.
Other upgrades include an in-display fingerprint sensor, instead of having the dual-function power button. We weren't able to test how quickly it recognizes your numbers during Moto's hands-on event.
There's no 3.5mm headphone port, but that's about to be expected from a 2022 flagship.
Screen and sound: this hertz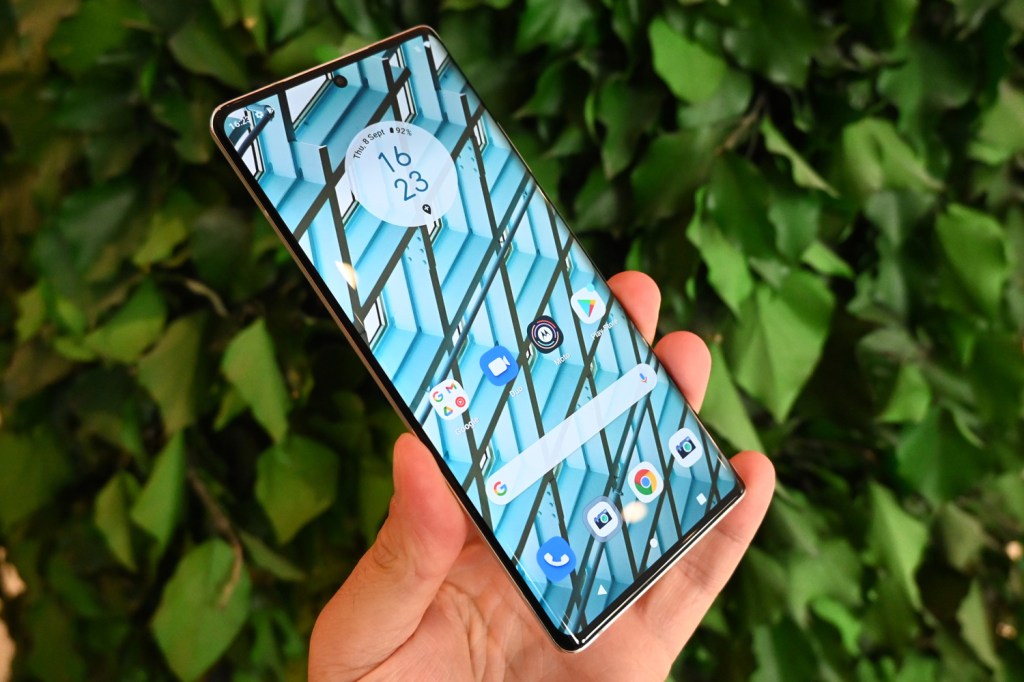 144Hz displays were once the exclusive domain of gaming phones, but Motorola has been the exception to the rule. The Edge 30 Ultra continues this trend and is as smooth as you'd expect.
The screen is generally a feast for the eyes, it's a pOLED panel stretched over 6.67 inches and offering bright and vibrant colors. We were only able to play a few short video clips, but the contrast was superb and the viewing angles were also perfect.
You get over 1080p resolution, which is enough to keep text crisp even with your nose practically pressed against the glass (which is Gorilla Glass 5, so shouldn't be too susceptible to scuffs and scratches, even though it's not the new Victus).
It also plays well with HDR10+ content, although Motorola hasn't quoted maximum brightness, so we don't yet know how it will compare to its rivals for anyone looking for a phone with a truly bingeworthy display. The little footage we tried certainly had an impact, even in a brightly lit demo area.
It was also not enough to get an idea of ​​the power of the stereo speakers. They're Dolby Atmos certified, though, so we're expecting good things once we get a phone for a full review.
Cameras: two hundred paces out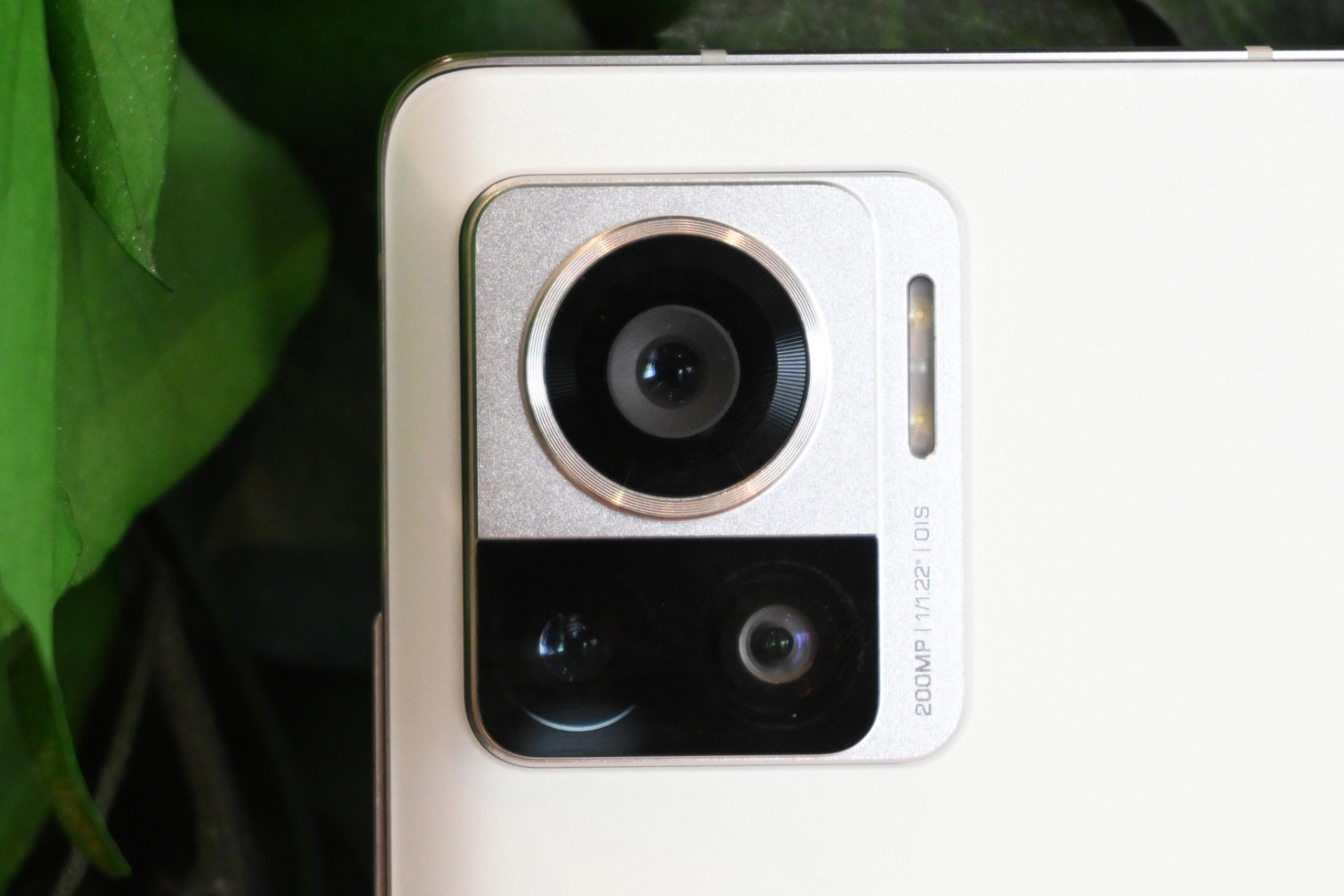 That 200MP main camera was always going to get the most attention, and rightly so: it's also Motorola's physically largest to date, at 1/1.22in, and can record 8K video as well. than capturing incredibly detailed still images. Or at least that's the theory – we couldn't take any of our test shots for further examination.
It has all the hardware it needs to succeed, including optical image stabilization and 2.56um pixels, which should come into their own in low light.
Secondary snappers aren't a weak link, with the ultra-wide lens hitting 50MP. It has macro autofocus, handy for close-ups; it worked pretty well when we tried it on an artificial plant, with a lot of the subject matter in focus.
The 12MP telephoto portrait is arguably the most interesting of the three: it has an f1.6 aperture that promises plenty of bokeh blur and 2x optical zoom, but the camera app's portrait mode has been tweaked to switch between focal lengths. rather than zoom levels. This is a decision that should be accepted by professional level photographers.
We have mixed feelings about the high pixel count selfie cameras because while they can record plenty of detail, the downsampling process can make things smoother compared to more basic rivals. The Edge 30 Ultra's 60MP, f/2.2 sensor seemed to do a good job in our hands-on, but we'll withhold judgment until we've tested it more thoroughly.
Performance & software: state-of-the-art
With the cooler and more efficient Snapdragon 8+ Gen 1, the Edge 30 Ultra has every chance of being an absolute powerhouse. It's paired with up to 12GB of RAM, which should make any multitasker a breeze.
Android 12 certainly felt snappy and responsive while we tried out the phone, with apps opening pretty much instantly and with no wait when switching between several running at once.
The game is more of an unknown, as we weren't able to download any of our must-have titles. The Full HD resolution will likely work in its favor here; unlike premium rivals with QHD panels that demand more grunt, it won't need to work as hard to deliver frame rates that take advantage of the 144Hz display.
Motorola's take on Android is wonderfully minimal, as always, with most of its tweaks limited to gesture shortcuts and a few customization options. They're also mostly contained in a single app, so you don't need to dig into the Settings menu.
Potential owners are promised three major Android OS updates and four years of security patches, which is a good performance. Google and Samsung are still in the lead here, but Motorola is slightly ahead of the other brands.
Battery life: no waiting
Battery life remains to be seen. The Edge 30 Ultra has a smaller 4,610mAh cell than last year's Edge 30 Pro, although it also has a more efficient processor, so things might balance out.
Motorola counts with typical usage that you'll last up to a second day away from mains on each charge. Fast 125W wired charging can deliver "all day" power in seven minutes, which is probably less time than you spend in the shower every morning. It will also do 50W wireless charging if you have a particularly powerful pad, and can top up your smaller gadgets too.
Motorola Edge 30 Ultra initial verdict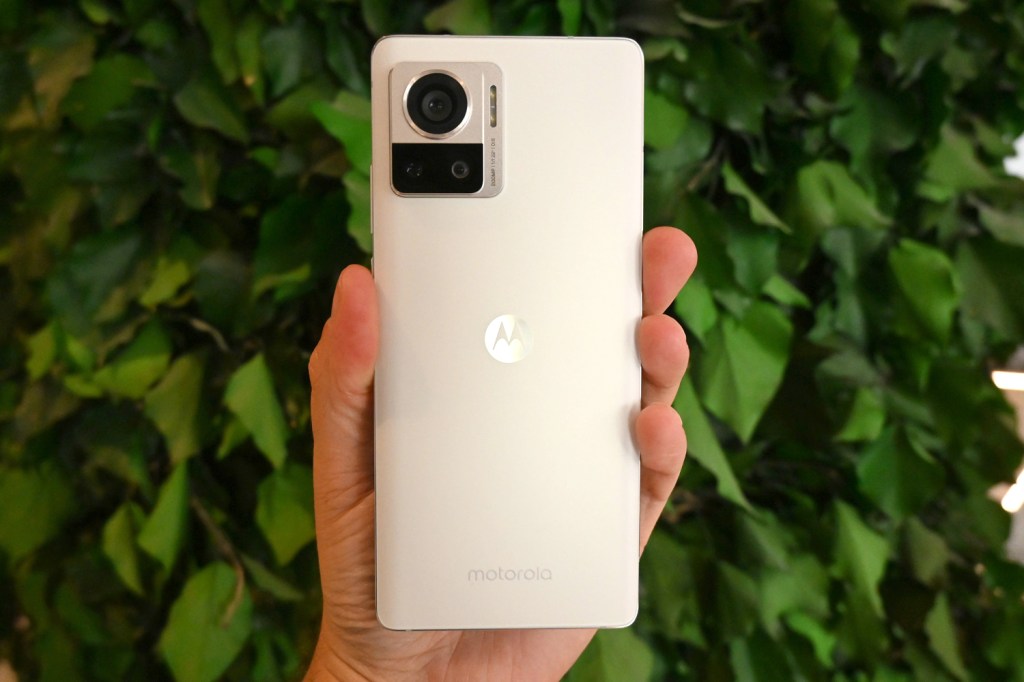 The Edge 30 Ultra appears to be as well-rounded a flagship as Motorola has produced for years. The previous-gen model had most of the hardware boxes ticked, but this one tops it with superior fast charging, a huge pixel count camera, and a cleaner design that elevates it above more user-friendly models. of Motorcycle.
First impressions suggest it could be a tempting alternative to heavy hitters like the Galaxy S22, although we'll have to wait until we've had a chance to properly test the cameras before delivering a final verdict. That, and see if the battery can really deliver several days of trotting use, despite being smaller than that of the outgoing Edge 30 Pro.
Motorola seems to have it nailed on the design front, at least – and beauty will always go a long way.
Technical specifications of the Motorola Edge 30 Ultra
Filter
6.67-inch, 2400×1080 pOLED with 144Hz refresh rate, HDR10+
CPU
Qualcomm Snapdragon 8+ Gen 1 octa-core
Memory
8/12 GB RAM
Cameras
200MP, f/1.9 main with OIS + 50MP, f/2.2 ultrawide with macro mode + 12MP, f/1.6 rear telephoto portrait.
60MP, f/2.2 front
Storage
128/256/512 GB built-in
Operating system
Android 12
Battery
4610mAh
Dimensions
162x74x8.4mm, 199g