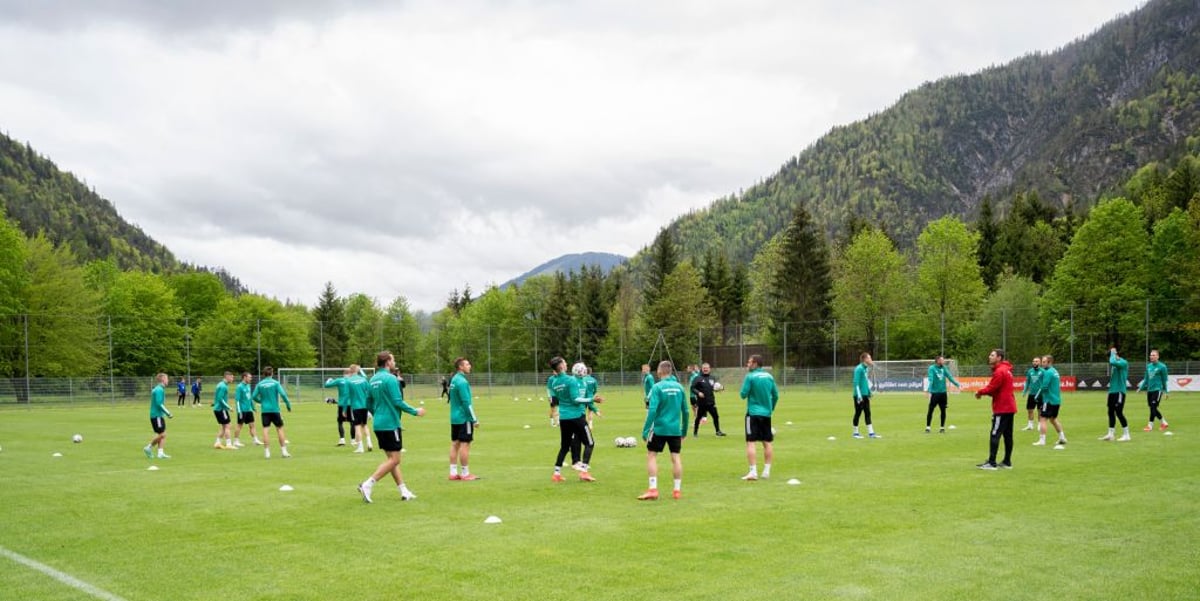 Newcastle United's pre-season friendly 'leaked' with club yet to confirm schedule
Newcastle United's pre-season schedule 'appears' to be taking shape.
Newcastle United are set to play TWO friendlies as part of their as-yet-unconfirmed trip to Austria.
And it seems as if the date, place and opposition have been disclosed.
According to an image from a social media graphic, the original of which cannot be found, United were listed as playing 1860 Munich at the home of FC Pinzgau Saalfelden, near Salzburg, Austria.
With the date given for the game taking place on Friday July 15 – and according to the message, which looks very familiar to all the other graphics on the Austrian club's website, the game will be sandwiched between games between Pinzgau and Qatar and then Red Bull Salzburg versus Ajax.
Hungarian players attend a training session in Saalfelden, Austria, May 27, 2021, where the Hungarian national soccer team prepared for EURO 2020.
United have yet to confirm their summer schedule, following the cancellation of the Ohio Cup, in which they were likely to face Wolverhampton Wanderers, Valencia or Villarreal.
They did, however, announce matches against Atalanta and Athletico Bilbao, scheduled for Friday July 29 and Saturday July 30 respectively.
The Magpies will also travel to Portugal to contest the Eusebio Cup against Benfica on Tuesday, July 26.
It is believed that two more friendlies will be scheduled between the Munich and Benfica fixtures.