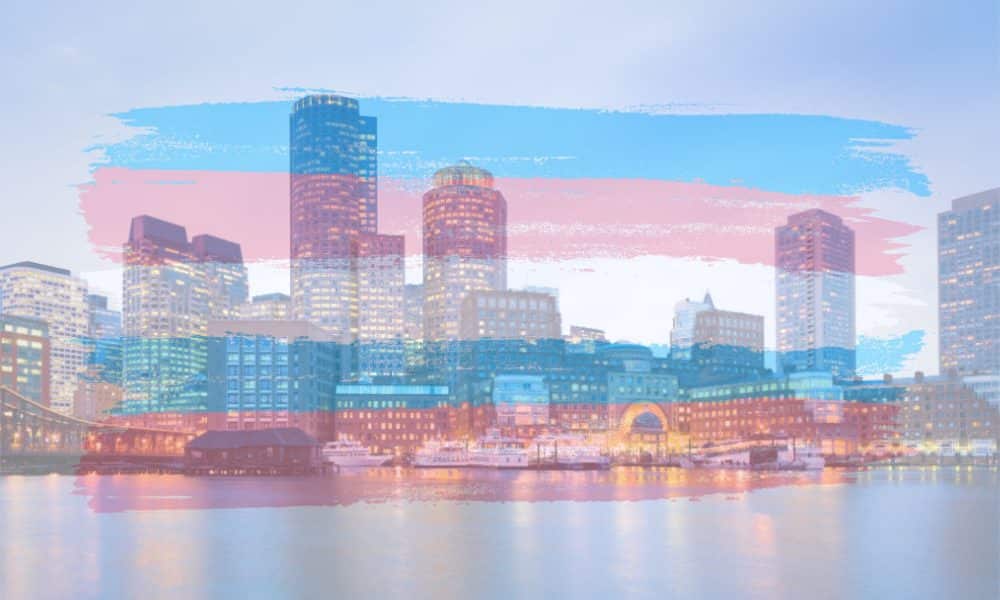 The 5 Best Transgender Cities in the United States
Are there transgender-friendly cities? There have been significant improvements in recent years with the acceptance of queer people in the United States. Progressive laws and mainstream media portrayal of transgender people have helped. Additionally, there is a growing trend of Americans supporting marriage equality, access to health care and jobs, and equal treatment for LGBTQ+ people.
Yet not all cities share this mindset, and trans people face the weight of this discrimination. Between harmful legislation and societal normalization of transphobia, some places may seem unwelcoming or unsafe for trans people to live in or visit. On the other hand, there are large progressive areas where this is less of an issue. These cities have thriving communities, local queer events, pride festivities, and politicians who support the trans experience.
We've rounded up the best places in the United States to transgender datingsafety, work and well-being.
San Francisco, California regularly tops the charts
San Francisco usually tops lists of LGBTQ-friendly cities. So much so that it is affectionately called the "gay capital of the world". The city is not only a hip hotspot for gay people; it has history to back it up. SF was the first American city to legalize same-sex marriage. It was also the first city to elect an openly gay public servant, pioneer Harvey Milk.
Even though San Francisco hosts world-famous Pride celebrations, from parades to parties visited by over 50,000 people, you can find events celebrating queer and trans people throughout the year. Additionally, San Franciscans can support their local queer community by shopping at one of the many LGBTQ+-owned businesses or strolling the beloved Rainbow Honor Walk to connect with the heart of the city.
San Francisco has as much love and pride for its trans people as it does for all members of the LGBTQ+ community. The Golden City has been ranked among the best for access to health care and community support.
Additionally, the local government has a department called the Office of Transgender Initiatives, considered the first – and only – trans-led office in the United States to advance equity and policies for trans and gender nonconforming people. The city also has a Gender Inclusion Policy which strictly prohibits discrimination based on gender identity or expression in the workplace.
Related | The Best US Cities for Same-Sex Couples
New York City, New York, has history and community
It's no surprise that New York City is on this list of transgender-friendly places in the United States. The Big Apple is not only incredibly progressive today, but it's also the birthplace of many significant events in the rich history of the LGBTQ+ community. One of the first places with a thriving queer community, New York City has seen protests and riots against gay rights. One of the most famous of these was the 1969 Stonewall Riots in Greenwich Village. Many trace this event, which saw black trans women to the fore, as what prompted the modern gay rights movement in the United States.
Today, New York City's self-identified queer population is higher than most other places in the country, and more than 50,000 people identify as transgender, that's more than the trans population of any other city.
People from all over the world flock to New York in June for its annual Pride March, and the city has begun to champion trans Pride events in particular, like the Queer Liberation March, which stands up for trans people and BIPOC.
The local policy proposes laws protecting trans and queer people from discrimination based on sexual orientation and gender identity in the workplace and in public. For trans people who identify as lesbians, NYC is also home to Henrietta Hudson, one of three remaining lesbian bars in the city.
Chicago, Illinois is considered one of the best progressive cities
Chicago has a burgeoning population of queer people. Not only can it be a fun place for trans dating or socializing, but local politicians are doing the work to ensure a safe and equal environment for everyone, regardless of sexual orientation or gender identity.
In 2019, Illinois was one of three states to pass a law stating that single-occupancy public restrooms are neutral. Additionally, it was one of the few states that prohibited LGBTQ+ "panic" defenses, which have historically been used to justify violence against gay and trans people. Banning panic defenses has been crucial in reducing attacks on queer and trans people.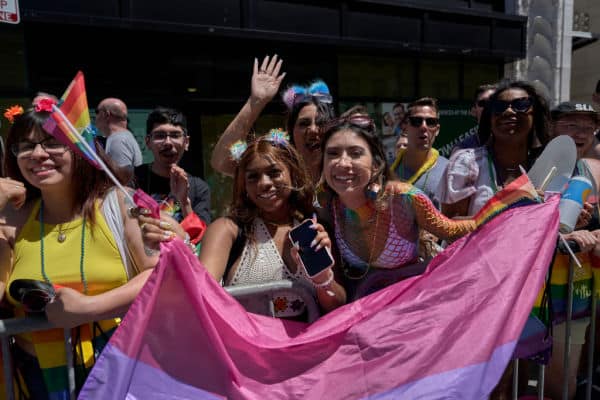 Illinois was also the fifth US state to require schools to teach LGBTQ+ history. The law also requires school curricula to include positive contributions from transgender, lesbian, gay, and bisexual people.
Chicago received a perfect score on the Human Rights Campaign 2021 Municipal Equality Index Scorecard, which assesses how a municipality's laws are structured to protect and empower queer and transgender people. The report found that the city offers the most transgender-inclusive healthcare benefits as an employer. Additionally, HRC has determined that the municipality is committed to treating LGBTQ+ employees fairly by providing these benefits and protections.
Portland, Oregon is a must visit in the Pacific Northwest
Portland, Oregon is loved for its quirky culture and personality. There's always something to do, especially for queer people looking to connect with their community at LGBTQ events. For example, the Portland Queer Film Festival is a showcase for LGBTQ+ performers and entertainers; you can spend time every month at skating sessions in town; there are plenty of queer and transgender business owners whose stores would love your support.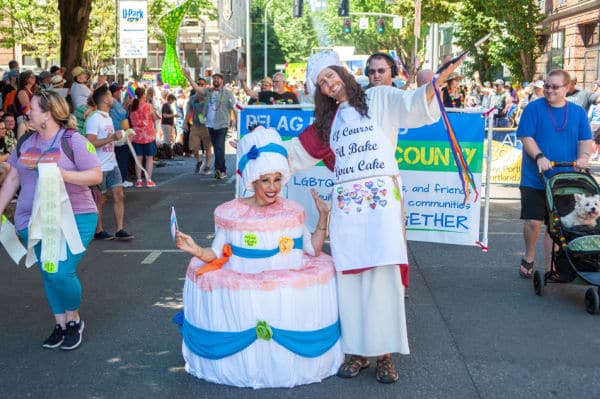 Portland's history is a testament to its acceptance of members of the queer and trans communities. In 2008, it became the first major city to elect an openly gay mayor, Sam Adams. The community usually shows up loud and proud at Pride events and demonstrations. And the city government itself offers various resources for trans peoplefrom vocal training at a coalition for black trans people to education on changing the gender marker on their driver's license.
Portland is notably close to Seattle, another PNW city favored for being trans-friendly, so it's a great place if you're looking to travel locally and still find the welcoming quality people know and love in Portland.
Visit Boston, Massachusetts, for great resources and nightlife
Boston, Massachusetts completes our list of the 5 most transgender-friendly cities in the US. The city is inclusive and diverse, with plenty of trans and gay nightlife and party events.
Boston also received a perfect score from the Human Rights Campaign on its 2021 Municipal Equality Index scorecard. The report, which assesses how well a city is adopting equality policies, has revealed that the municipality offers the best trans-inclusive health care benefits to LGBTQ+ employees, showing a commitment at the local level to advancing the queer community.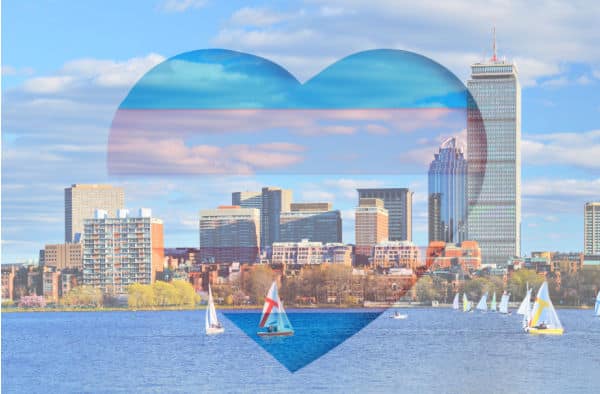 As for nightlife, Boston's acclaimed Jacques' Cabaret regularly features drag shows and cabaret shows. The establishment has rave reviews of the club's transgender staff. Other queer bars can be found throughout the city, with the traditionally gay neighborhood concentrated near the South End.
The city provides compassionate and inclusive services resources for members of the transgender community, with one-stop providers for transgender veterans and gay Asian Pacific Islanders. Trans people can also find support in the New England trans community social club. Still, it's good to remember that transgender dating and social apps are an easy way to connect with people when you're new to an area or just looking to expand your community.
To look forward
As is often the case, large American cities can often become islands of progressivism. What sets these cities apart are the local policies that protect trans people's access to vital health care, employment, and housing. They also enrich the lives of trans people with vibrant nightlife and inclusive places to socialize. We hope for a future where lists like this can continue to grow. A future where trans people can just look around and find that they are already home.
Related | 7 Best Gay Beaches in Southern California
The 5 Best Transgender Cities in the United States