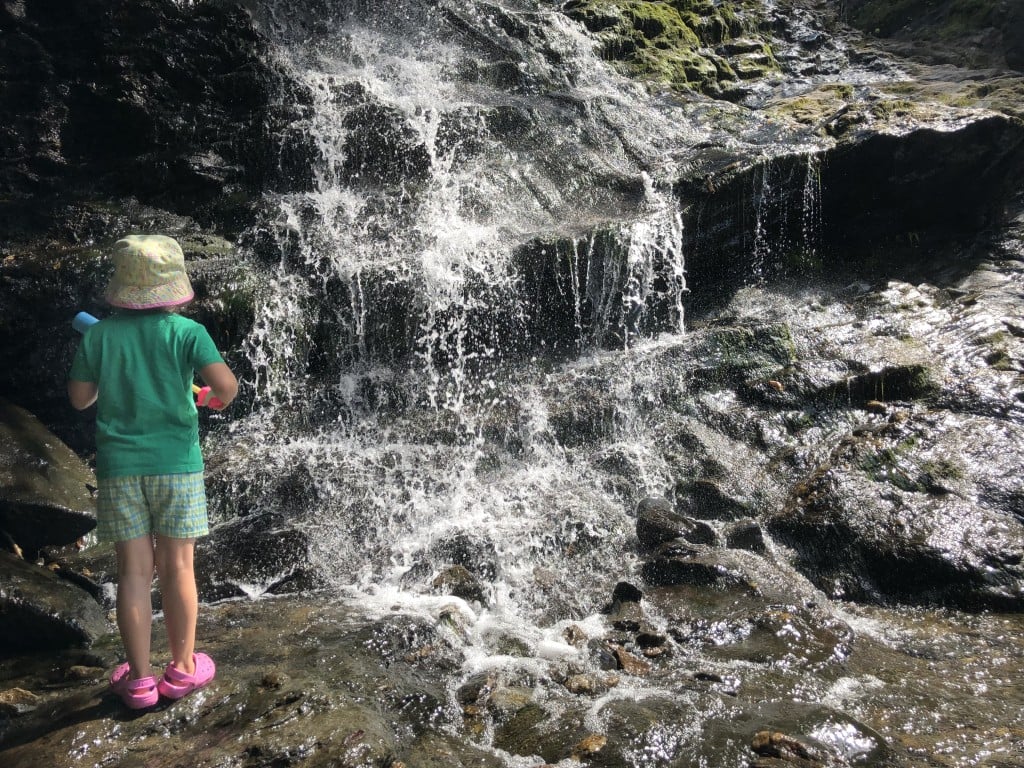 Unique and Family Adventures – New Hampshire Magazine
My 7-year-old daughter crawls on the marble floor of the State House, looking for fossils. Although it's a phrase we don't usually say, in our family such experiences tend to be quite common. We prefer our adventures to be a little more off the beaten path, a little less touristy and generally quite dirty. (Or at least dusty, as is the case with the Capitol.)
With summer upon us, after the last two difficult years, New Hampshire will once again become a hotbed of recreation for families across the country. What follows is a guide to the weird and unusual – some suggested summer activities that may take a bit more planning, but just might result in a more unique family adventure. Something different. Something less cluttered. Something cheap.
And maybe some fossils too!
Take things for granite
Children love rocks. Kids love big rocks even more. If these rocks are shaped like animals, well, I think you see where we're coming from.
Over the past year, my daughter and I have tracked down dozens of famous rocks and boulders across the state — nearly all on public land, and most with little to no traffic. We wrote a field guide about it called "NH Rocks That Rock!"
You may already know the madison boulderbut have you visited Buffalo Rock in Nottingcook Forest bow or Dog Rock at Tower Hill Pond in Candia or even Sheep Rock along the Heads Pond Rail Trail in Hooksett?
Our suggestion: Discover the brand new Trail for all people at Cedar Swamp Preserve in Manchester. Family-friendly with many great features, this little-known gem on the west side of town has a lot to offer. And while you're at it, see if you can find T-Rex Rock!
Find the falls!
There's nothing wrong with spending time on New Hampshire's many beaches, but if you want your watery summer experience to be a little less neck and neck, a waterfall might be what you're looking for.
When we pulled up to the parking lot near Beaver Brook Falls in Colebrook, my daughter raced up the magnificent 35 foot falls, alone! Although right next to the road, and with plenty of picnic spots and even a few hiking trails, crowds are rarely in a rush to go north of the notches. And because Beaver Brooks Falls is technically a roadside as opposed to a state park, there's no charge to enter and explore.
There are many other waterfall options including Arethusa Falls at Crawford Notchwhich at 175 feet is the highest in the state. Diana's Baths in North Conway or even the Franconia Notch Basin are justly famous, but be prepared to share these sights with, well, tourists.
"Dad, look at this," my daughter said below Beaver Brook Falls. "I can touch water." Nothing like a picnic under a waterfall.
Lap tracking
Overlooking Lake Winnipesauke on a perfect blue sky summer day, my daughter became a junior fire ranger. She hasn't been the same since, taking this meeting seriously, warning other hikers on the trails, watching for the wisps of smoke from a forest fire.
Technically there is no such position, but on a visit to one of our favorite active fire towers, Red Hill in Moultonboroughfire warden Kelley Brown pinned a badge to my eager daughter's shirt, handed her a packet of stickers, and voila.
Firefighters are like that, and if you time your hike correctly, your little one could get pinned too. There are 15 active fire towers in the state, and several of them (Cardigan, Kearsarge, for example) are long exposed hikes. But many are little-visited car rides or short walks in the woods. Next to Red Hill we recommend Warner Hill in Derry, Federal Hill in Milford or Milan Hill in Milan. If you really want to get away from the crowds, hike the eight miles of logging roads to walk a mile Megalway Fire Tower a few kilometers from the Canadian border.
But beware, once your children have tasted the fire, a simple visit could become an obsession for life.
Scavenger hunt and book exchange
Want to travel to every corner of the state, have adventures and be almost guaranteed to be alone? Try Geocaching Where Little Free Library Book Swap. Both of these hobbies are taking off all over the country, and in New Hampshire, hundreds of treasure troves and book libraries are springing up.
Geocaching is an outdoor activity where participants use GPS to hide and search for containers called geocaches filled with toys, gifts, or tokens. Small free libraries are standing book receptacles placed in front of homes or businesses filled with books to take out and trade. My daughter is rarely happier than when a geocache is in the same place as a small free library.
Both of these activities have online apps or websites where you can follow the people closest to you. (littlefreelibrary.org is one, and they have an app.) Do you live in Portsmouth, for example? There are 15 small registered free libraries that you can visit. In Littleton, you can explore 17 geocaches in the surrounding trails and woods.
Last fall my daughter and I filled the car with snacks, small toys and a box of books and spent the day going from cache to cache and library to library in Manchester. Entire holidays can be planned around these activities, and national organizers organize meetings and conferences all over the world.
But for now, wherever you are, we promise there's a cache or little library just around the corner.
Don't forget the fossils
Back to fossils. Remember that moment in "Raiders of the Lost Ark" where Indiana Jones cleanly returns to his archaeologist archetype and stands at the edge of his dig site while his friends work below – completely oblivious to the fact that he's in the middle? of his enemies and is in danger?
This moment is a discovery, and it supersedes everything else. This is pure Indiana Jones time. This shot is the best in the movie because we're all kids with it – no war or theft. Not even drama. Just… admiration.
This image came to me recently during a field trip State House in Concord while my daughter crawled on the marble floor under a bench. She wasn't misbehaving or throwing tantrums. She was exploring.
And like that famous character from a movie she hasn't seen yet, she was doing archeology. She was looking for fossils.
We had received an invitation from a state representative friend whose husband was a geologist who thought my daughter might be interested in seeing the fossils embedded in the marble floor of the State House.
Who knew? We certainly did not.
So, after some negotiation, we found ourselves being given a tour of the building by a wonderful tour guide from the visitor center. Along the way, we met with executive advisers and my daughter was able to sit in the governor's chair in her room. We checked out both bedrooms, as well as the underground cafeteria and the long tunnel that connects the state house to the legislators' offices. All the heady, important, sometimes solemn stuff.
But the fossils! I could see the fire in her eyes every time she found one, like a switch was flipped. And you can too. For the most unique and weird summer excursion you can take, pack your family in the car, drive to Concord, enter the State House Visitor Center and politely ask them to show you around. fossils.
New Hampshire is full of strange sights, interesting history, and off-the-beaten-path adventures, and sometimes the search is part of the fun. Don't be afraid to crawl under a bench sometimes. The fossils are there, waiting for you to discover them.
Journalist, author and lecturer Dan Szczesny has written several books of travel memoirs, which you can find at danszczesny.com.